Centrum dopravního výzkumu is a public research institution.
Official title: Centrum dopravního výzkumu, v. v. i.
Acronym: CDV
Vision
to be a top national research, expert and consultancy institute in the field of transport,
to be a respected partner for foreign organizations in relation to work in research and commercial projects,
to be a reliable, independent partner to the state and local administration in terms of dealing with transport issues.
Message and goal
Our message is:
to perform research and development activities in specified transport areas,
to provide independent expert and service support for ministries (particularly Ministry of Transport, Ministry of the Interior, Ministry of the Environment), regional, urban and local bodies of the state and local administration for their strategic and tactical decision-making processes,
to participate in technology transfer within transport sector,
to represent the transport resort in international organizations and be active in the field of education,
to provide expert and service activities for private sector.
Our goal is to be a top European R&D institute covering the complex needs of Czech transport system fully integrated in the European research area.
History and present
Centrum dopravního výzkumu, v. v. i., was established by the Ministry of Transport in 1992.
It is a legal successor of a Czech branch of Transport Research Institute in Žilina, which was established in 1954.
Since 2007 we have been a public research institution.
Since 2014 we have been a certified expert institute in the following fields:
urban and road transport,
traffic psychology,
impact of transport on air quality,
air protection against transport impacts,
transport structures, civil engineering structures, construction material,
measurement and evaluation of noise from transport.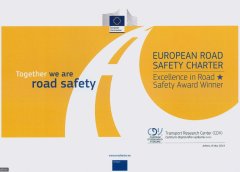 Centrum dopravního výzkumu, v. v. i., is a holder of the European Road Safety Award 2014.
Every year, this award is awarded to an organization for its significant and long-term contribution to improving road safety.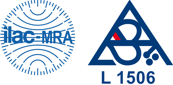 We use our own accredited laboratories for research work.

We organize accredited courses in our training centre.
Main features of our activity
Versatility (multi-discipline) in transport
From one place we provide services in a large number of disciplines, such as planning, use of intelligent systems and other modern technologies in transport, impact of transport on the environment, management systems production, transport infrastructure diagnostics, traffic engineering, road safety, human aspects in traffic, traffic psychology and sociology. Our activities concern passenger, freight, cycle, pedestrian, and combined traffic on roads as well as on railways.
Quality and expertise
Our specialists are at a very high professional level.
Our colleagues are authors of a large number of inventions protected by patents and industrial designs, forensic experts and researchers who publish their findings in prestigious publications.
We provide conceptual, methodological, and information services for the Ministry of Transport, cooperate with the Ministry of the Environment, Ministry of the Interior, and Ministry of Regional Development.
We work on research projects in cooperation with many foreign research institutes and universities.
Our versatility is enhanced by long-term experience in the field of traffic education.
Independence
Apart from extensive expertise, we offer independence guaranteed by the status of an independent public research institution with high reputation abroad. We are authors of independent expertise, expert's opinions, and reviewed epxert's opinion. When contacted by the media, our goal is to provide up-to-date, objective and unbiased information.
International cooperation
Centrum dopravního výzkumu is deeply involved in international R&D cooperation and is a highly regarded member of many international institutions.
membership in international associations - ECTRI, FERSI, FEHRL, POLIS, ICTCT, ETSC, ELITE, THE PEP, HUMANIST VCE, SAE, ERTRAC, ASCE, TRB, ASTM, ELCF, FGSV,
representation of the Czech Republic and support to central bodies of the state administration in international organizations - JTRC OECD, IRTAD, ISO, CEN, PIARC,
multilateral cooperation with similar European research institutes and organizations active in the transport sector is performed through the membership in international associations, e.g. FEHRL, FERSI, ECTRI, ETSC, POLIS,
bilateral agreements for cooperation, e.g. TRL (UK), TOI (Norway), RIOH (China), VÚD (Slovakia), BASt (Germany).
Cooperation within the Czech Republic
Centrum dopravního výzkumu is a member of the following specialist organizations or platforms:
Traffic Psychology Association,
Electric Vehicle Industry Association,
Czech Technology Platform on Industrial Safety, o. s.,
Czech Chamber of Authorized Engineers and Technicians,
Czech Society for Non-destructive Testing,
Czech Road Society,
Chamber of Project Managers,
Regional Chamber of Commerce Brno,
Czech Association for Transport Telematics,
Association for Project Management,
Technological Platform Road Safety.